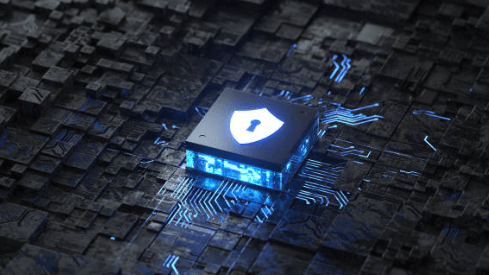 The benefits of an integrated security system
Read Time:
3 Minute, 43 Second
The benefits of an integrated security system
Singapore is known to be one of the safest places in the world. The Smart Nation Initiative was developed by Singapore to enhance the country's Infocomm network and to provide businesses with effective and centralised security measures. However, having concerns about the safety of your company is understandable. Therefore, it is wise to have a good security system to protect you and your business from harm. But how do you go about this? What's the best security measure you can take? This article will explore everything you need to know about security alarm systems in Singapore and the benefits of using an integrated security system.
What is an integrated security system?
The integration of several single security measures into one single centralised system is referred to as an integrated security system. This type of monitoring system allows all components to be connected, making it easier for businesses to control it from a single operating system. As a result, your business can have several security solutions like CCTV cameras, access control, wireless alarm systems and other technologies in one interface.
Integrated security system: The main components
What is the purpose of a security alarm system? Alarm systems were created to keep businesses safe by alerting the owners when someone tries to enter the store or premises without authorisation. However, a simple warning isn't sufficient to prevent a security breach. For instance, you need to have components such as motion detectors, light sensors, or locking systems so that complete safety is ensured. But apart from these measures, what else do you need?
Let's take a look at the critical components:
Video and audio surveillance: This is one of the most obvious and important security measures a company can have. Not only will it help to identify the threat, but the data obtained can be used as evidence if needed. Businesses with security surveillance are more likely to deter unwanted crime from occurring.
Access and central control: A centralised system allows the company to control their security better and is much easier than manually checking every aspect or individual. An online access system can oversee multiple departments at the same time.
Biometrics: This technology can be used to increase your company's protection. You can easily use this system to provide multi factor verification, such as fingerprints or retina scans. This verification mode is much more difficult to forge or steal than traditional verification methods such as PIN codes.
Directory service: This is a key component in any identity security strategy. It is a database which holds important information and data regarding network users, software and devices, and resources. This facet is essential to gain access to various applications and resources.
Vendor-neutral model: It is a business structure in which no single person has exclusive access to all the technology that a business uses. Vendor-neutral protocols are cost-effective and offer transparency which is beneficial for meeting complex security needs.
Integrated security system: The benefits
These days most companies and homeowners have some type of security system in place. However, not much thought or planning goes behind the selection of the system. This can put your company or home at risk. In order to understand what security components are needed for you, you first need to know the benefits that come with installing an integrated security alarm system.
Easier to manage and customisable (only install components that are essential)
Real-time monitoring (effective in crime prevention)
Higher productivity with enhanced protection
Protection from false claims or liabilities
Improved technological infrastructure
More efficient than conventional techniques
Terrorism, theft or cybercrime are not the only things an integrated security system can protect you from. In the event of a fire, if you have a fire detection alarm system, you will be able to evacuate your staff and get help before any serious consequences occur.
Get protected with the best in the business
If you need your business to have the latest and updated security measures and technologies, get in touch with the pros of the industry. Their dedicated and supportive team can help you with a range of services, from integrated security systems, smart building solutions, management solutions, emergency solutions, and so much more. They even have eco solutions to meet all your security and environmental concerns and needs. Get in touch with their reliable team and get all your questions and concerns clarified today!